Outdoor Show Projector 50W Waterproof Animation Laser Light
stars, based on
0
reviews
Outdoor Show Projector 50W Waterproof Animation Laser Light



50W Laser Light Parameters:
1. Laser light : high stability and long service life
2. Laser design: power-off protection system available, waterproof, dust-proof, moisture-proof, anti-corrosion, rust-proof, and the 50w laser light has a good sealing system,

its efficient cooling area covers 50% of the chassis area. .

3. Built-in temperature control system, the 50w laser light can automatically adjust the temperature, the machine can work stably at -40°-45°.

4. Built-in professional laser light control software, which can play the programmed beam/animation laser program offline.

5. Optical table, optical bracket, laser special lens, laser special laser lamp thermostat, laser special aluminum alloy chassis (Key point: good heat dissipation and corrosion resistance)

6. Full-color animation laser, high-speed vibration mirror scanning , the pattern: strobe, rotation, tumbling, moving, stretching,

Zoom, gradient, speed, color and other effects, pattern size adjustable function, built-in 128 beams and animation patterns, user can do beam animation show, laser advertising, laser projection.

the 50W laser light product parameters:

1. Input voltage: AC 110-240V 50/60Hz, 500W

2. Laser: All solid-state semiconductor laser, full color 50W, R-15W*1 G-15W*1 B-20W*1

3. Laser tube

4. Scanning speed: +/-30

5. scanner : 40kpps

6. Galvanometer angle: 60º standard scanning unit and scanning drive circuit, maximum speed 40000PPS.

7. life span: 10000 hours

8. Divergence angle: <1.2mrad

9. Projection distance: 400 meters, 480 square meters, the size of animated text can be adjusted. The beam effect depends on the projection distance according to the environment

10. Cooling method: air cooling

11. Control mode: voice control/Auto/ DMX512 control/master-slave synchronization, ILDA interface (the 50W laser light can be connected to ISHOW software and pangolin, phoenix software)

12. Software control: ILDA's full signal is converted by electronic switch

13. Channel: 12 channels

14. IP level: IP55

15. working outdoor temperature : -40-40° (built-in thermostat can automatically adjust the temperature)

16 Gross weight 65kg

17 package: 680*600*590mm, flight case storage

Production time of the 50W laser light will be around 8 to 15 working days depending on the qty

Transportation time of the 50W laser light will be around 10 to 40 working days depending on by sea,air/express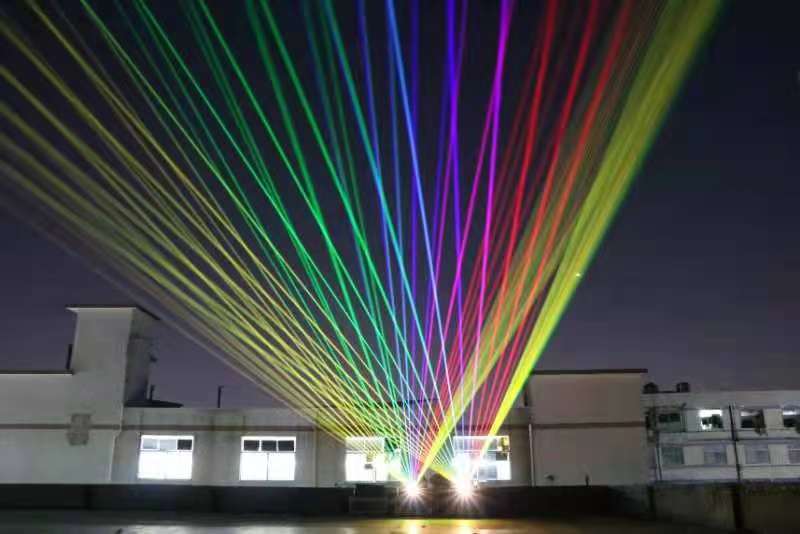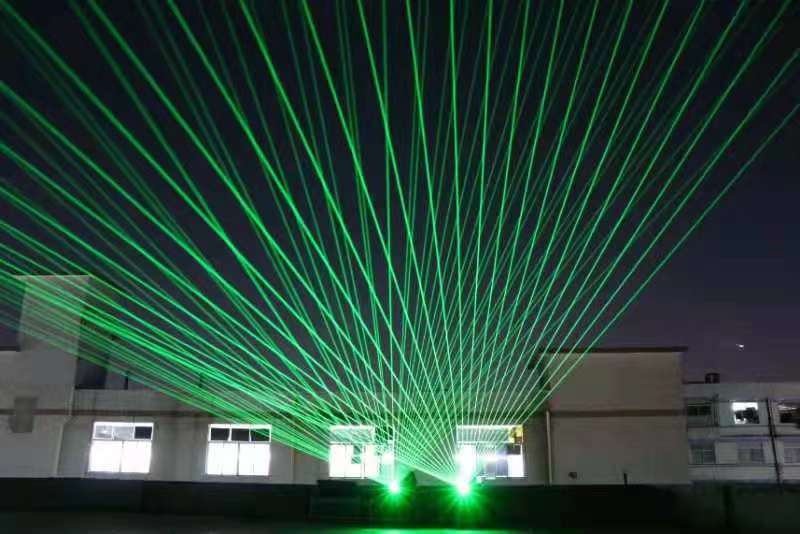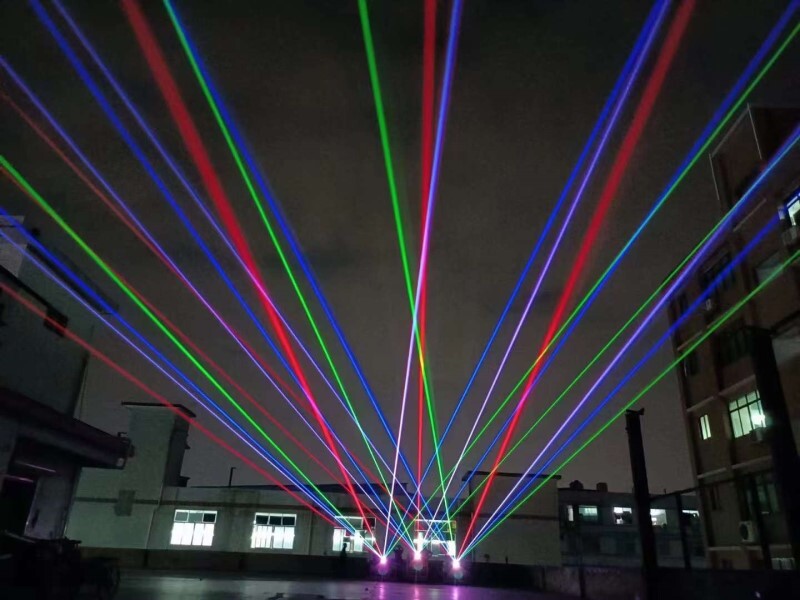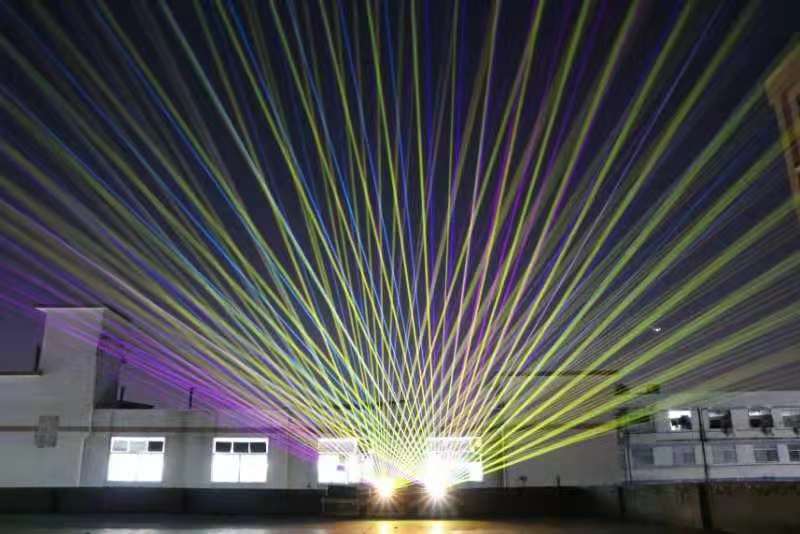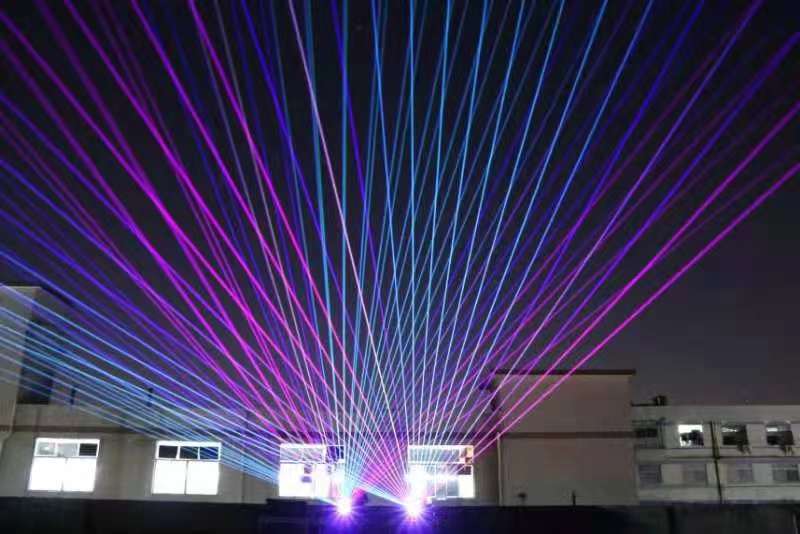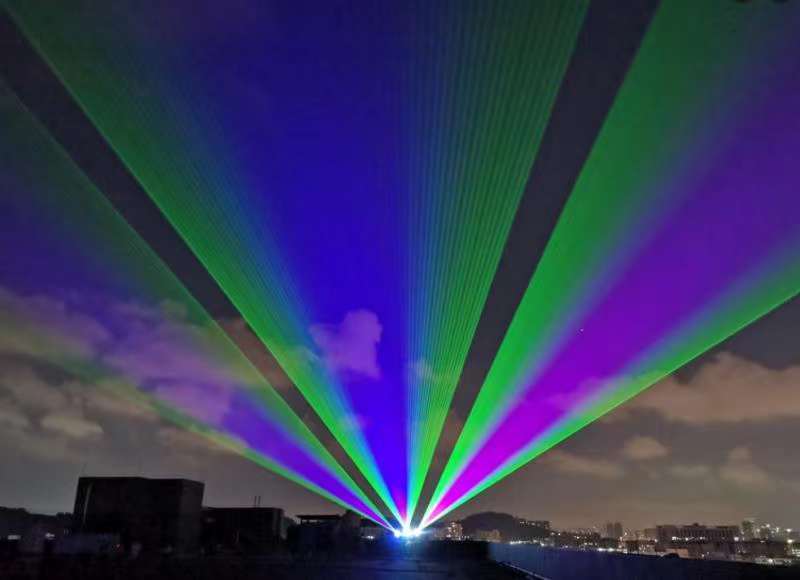 Welcome to send us a free inquiry via Whatsapp or Email:)


Tags:
50W Waterproof Laser Light
,
50W Laser Light

Your cart is currently empty.